BENELLI 502C (2019-on) Review
4 min read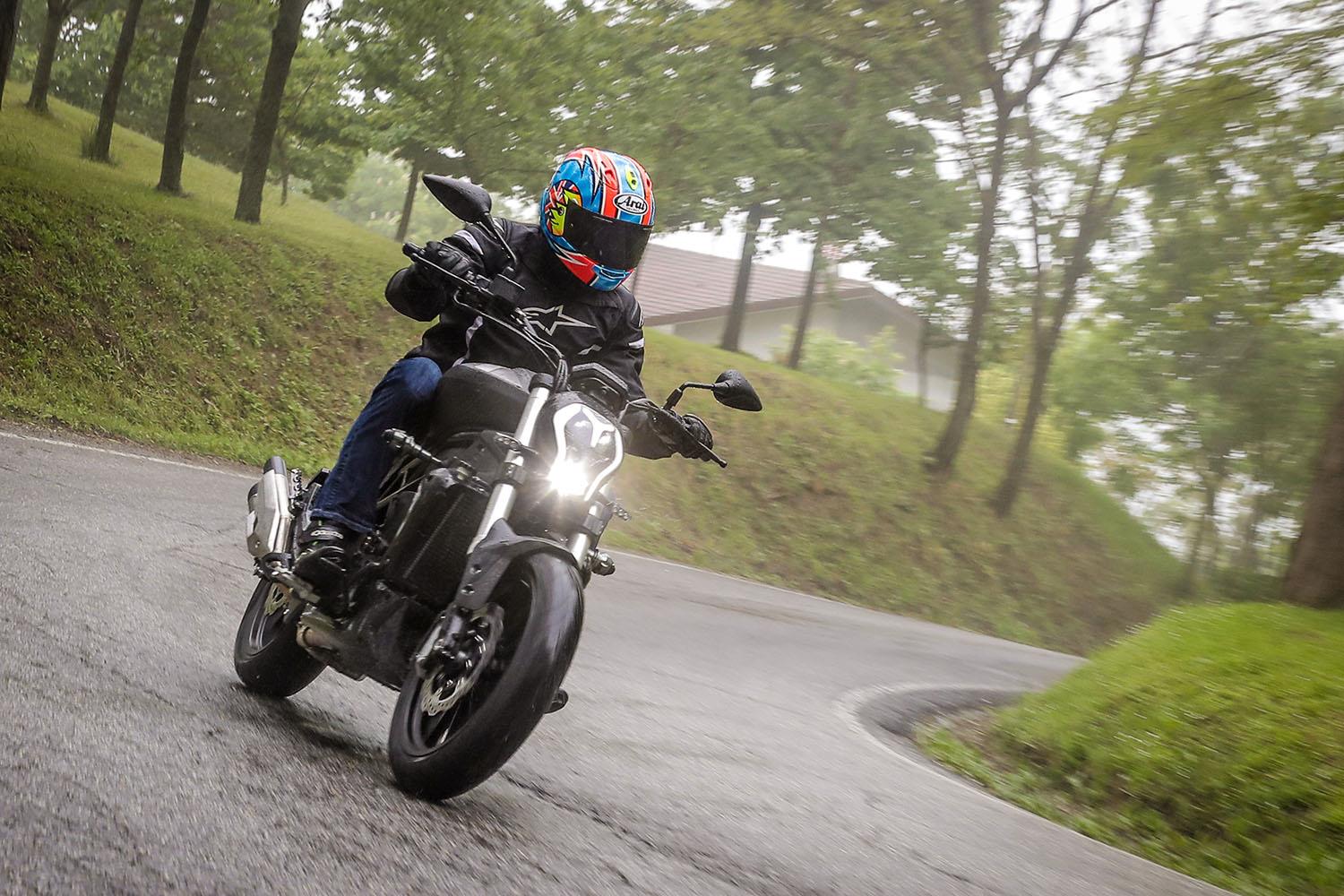 Benelli's A2 licence-friendly 502c is a revelation
Overall Rating
4 out of 5
Yes, it bares more than a passing resemblance to that superbike-engined cruiser made in Bologna, an hour up the road from Benelli's factory in Pesaro. But let's not get caught up in who copied who, because the A2 licence-friendly 502C is a revelation.
Benelli has created a very capable mid-sized cruiser with the new 502C. It might not be dripping in wow factor but it has its own rumbling character, a refined Honda-like motor and is great value for money.
It's packed with lots of tasty equipment and performs well around town and beyond. If you're into this style of bike and you have an A2 licence it's the perfect place to start your biking journey. The Italian/Chinese company have turned a corner producing well-made, genuinely desirable machines and the 502C is just the beginning.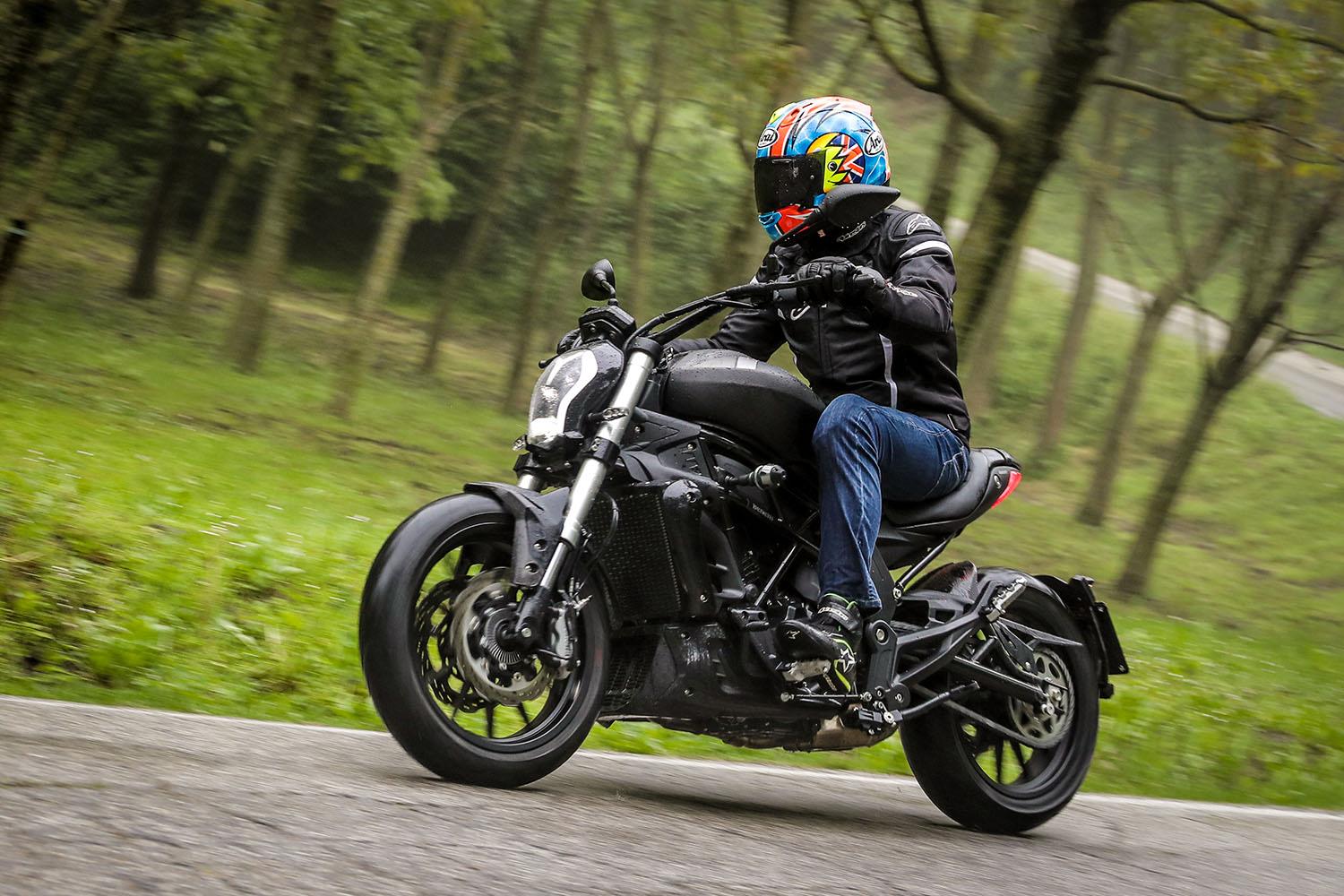 Ride Quality & Brakes
4 out of 5
It looks a bit odd from the rear with its skinny 160/70 x 17 rear tyre, after being used to looking at you-know-who's monstrous 240-section hoop, but the Benelli's all the better for it in the handling department with light, flickable steering.
You can cruise and have fun on the Benelli up to around 80mph, but after that the motor gets a little stressy and windblast becomes a problem, but you'd rarely do more than that for sustained periods on a bigger capacity machine cruiser, anyway. It turns remarkably accurately at speed for a bike so raked-out, stability is superb and so is grip from the Pirelli Angel sports touring tyres, especially in the wet.
It's surprisingly comfy, too. The 502c's low, dished seat cups you nicely in and with feet right out in front of you, legroom is never an issue. It takes a stretch to reach those wide bars, although that's the cruiser style, but levers are too far away to get a good claw on them. You can adjust the brake lever span, but even with it all the way in, those who are small of hand will struggle.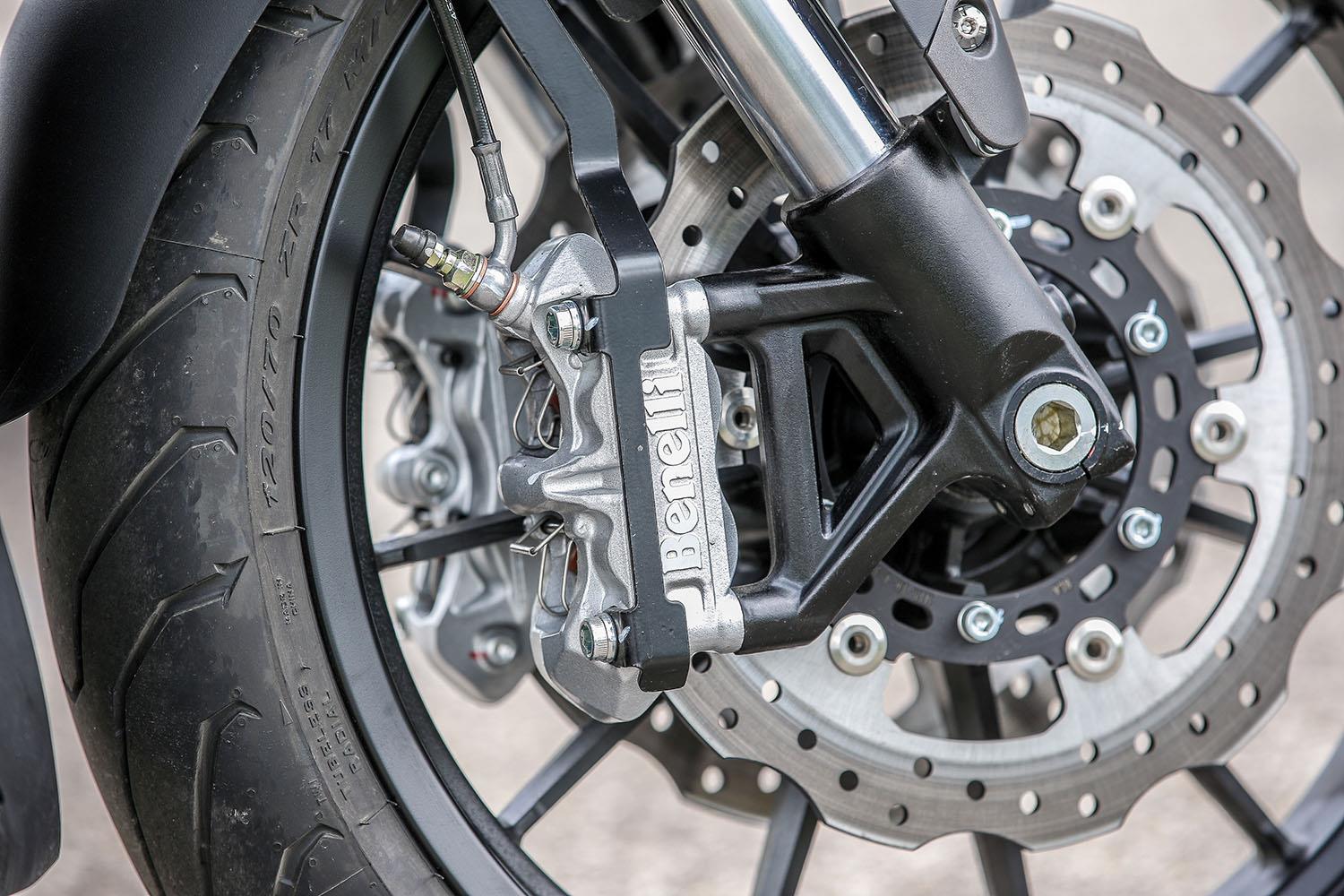 Engine
4 out of 5
Also powering Benelli's CB500X-beating TRK502 adventure bike and Leoncino naked, the 502C's ('500'cc, '2' cylinder) liquid-cooled, 47bhp parallel twin cylinder engine is as refined as anything you'll find from its Japanese or European rivals.
With its dark, rumbling exhaust note, befitting of its sultry looks, the motor doesn't buzz, vibrate or do anything it shouldn't. Refined and perfectly fuelled, it'll be easy to manage for the inexperienced and it's packed with low down torque for lazy-geared cruising. There's also enough punch up to 8000rpm to keep you interested when you turn up the wick.
The gearbox generally works well, but a few times during our ride it jumps out of first into neutral, but only accelerating hard out of hairpins, which won't be normal riding for most owners.
Build Quality & Reliability
4 out of 5
Although quality checked in their historic Pesaro factory on the Adriatic coast, Benellis are now made in China by the Qianjiang group. Now, don't let that put you off, or start getting misty eyed about the world going to hell in a Chinese handcart. If it wasn't for the Asian bailout, Benelli would be just another fallen, great Italian badge gathering dust.
What's more, their latest offerings are now as good as their rivals and step up from previous generation machines, like the BN500, not to mention more finished than 'real' Benellis of old, especially those poorly-fuelled, unreliable, rushed-out Tornados and TNTs of the early to mid noughties.
Just last month we pitched the latest Benelli TRK 502 against the new Honda CB500X and incredibly it trumped the Honda – the first time China has beaten Japan. It's a new dawn.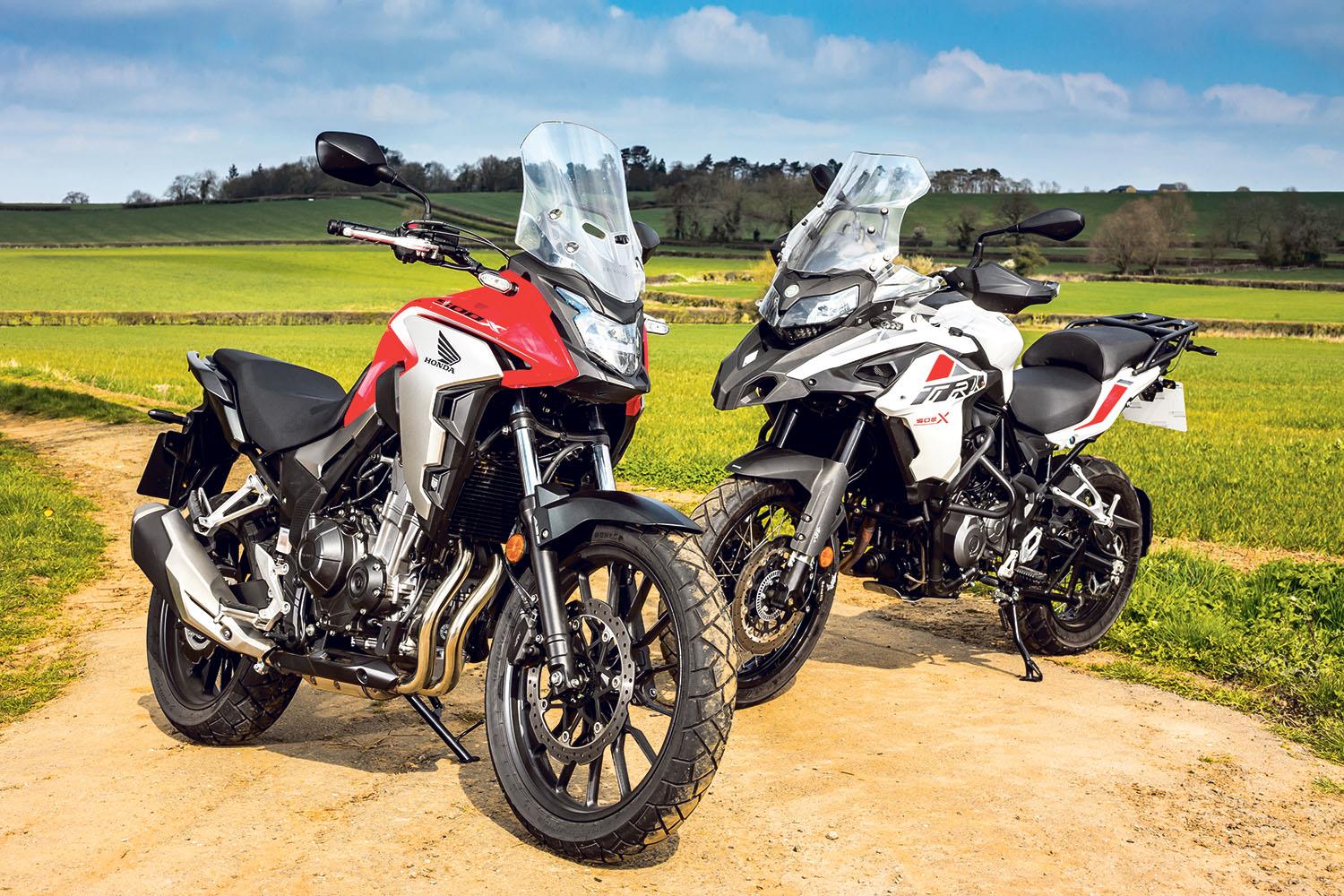 Insurance, running costs & value
4 out of 5
Benelli has created a business-like, affordable machine with a smattering of Italian style, but it is missing a bit of wow factor, but surely, it's only a matter of time before the Chinese nail that, too. Overall finish is excellent, but is let down in places, like the hurried-looking welding on its exhaust hanger.
Even under their former Italian owners, Benelli struggled to produce truly desirable, reliable and affordable machines, but under Chinese ownership that's all changing and they're slowly becoming a force to be reckoned with.
Equipment
4 out of 5
A poke around the new 502C, Benelli's first mid-sized 'urban cruise', reveals a raft of nice touches and equipment: fat bars, LED lights all round, wavy discs, radial brakes and a humongous 21-litre fuel tank. Benelli claims 67mph, so that's 320 cruisy miles between fill-ups.
It wasn't that long ago that Chinese displays had all the modernity of a 70s digital watch, looking back at you as a permanent reminder that you should have bought better, but the Benelli's crisp, colour TFT dash is bang up to date.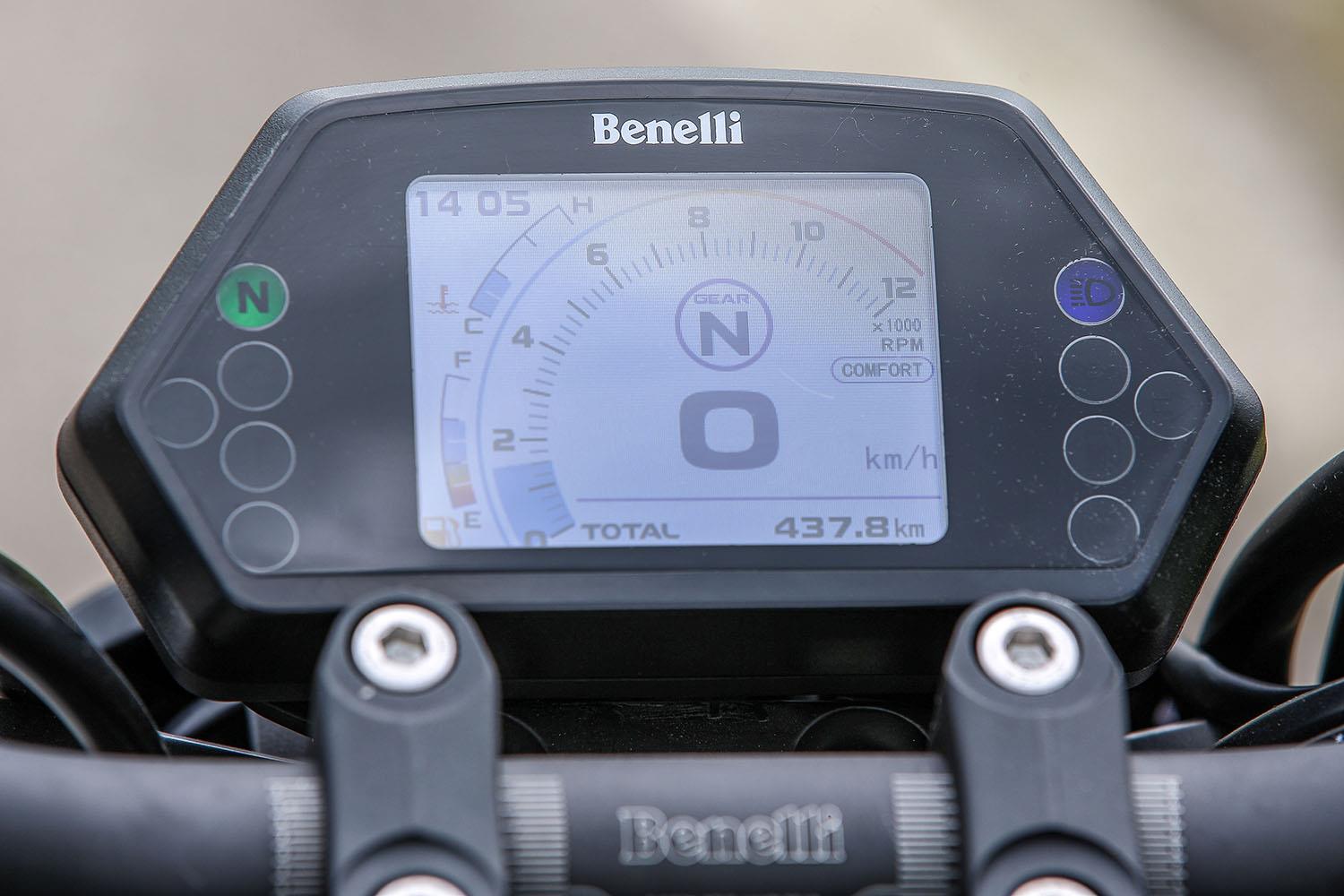 Facts & Figures
Model info
Year introduced
2019
Year discontinued
–
New price
£5,499
Used price
£5,500 to £5,500
Warranty term
Two years
Running costs
Insurance group
–
Annual road tax
£66
Annual service cost
–
Performance
Max power
47 bhp
Max torque
33 ft-lb
Top speed
100 mph
1/4-mile acceleration
–
Average fuel consumption
–
Tank range
–
Specification
Engine size
500cc
Engine type
Liquid-cooled, 8v, parallel twin
Frame type
Tubular steel trellis
Fuel capacity
12 litres
Seat height
750mm
Bike weight
217kg
Front suspension
41mm upside down forks. Non-adjustable
Rear suspension
Single shock, adjustable for preload.
Front brake
2 x 260mm discs with four-piston caliper. ABS
Rear brake
240mm rear disc with single-piston caliper. ABS
Front tyre size
120/70 x 17
Rear tyre size
160/60 x 17
History & Versions
Model history
Launched in 2019, with no other versions.